Gretchen Heuring | ElderThink | 02.18.11
Dr. Leo Galland is an author and award-winning physician who really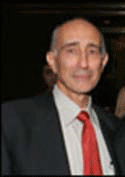 believes we need to know what is in the meds we are taking because they can cause memory loss. He is talking about both prescription and over-the-counter drugs.
He says, "numerous drungs have been shown to produce mild cognitive impairment (MCI). They may create or aggravate Alzheimer's-type symptoms."
Dr. Galland writes that most of the drugs that cause memory loss interfere with a neurotransmitter in the brain and we can unknowling take too much with combinations of drugs including over-the-counter remedies.
See Dr. Galland's List/Comment/Read More
---
Gretchen Heuring | ElderThink | 01.12.10
Retirees are effected tremendously by economic condition. When the situation is dire, one of the first places open to change is our retirement income from social security and medicare. In addition, the value of any savings or pension we may have is dependent on a healthy economy. A significant downturn in the economy can injure our financial resources with little hope of finding employment to repair the damage. Read More/Comment
---
Gretchen Heuring | ElderThink | 12.18.10
It took our small team a month, but we have gathered the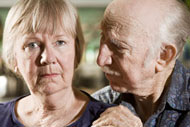 newest and best information about Alzheimer's Disease. Beginning with the ten signs of Alzheimer's, we researched Alzheimer's treatments and what to do if you think you have Alzheimer's. We took a look at the genetics-factor and discovered that if your parent has Alzheimer's it increases you chances but is by no means a certainty that you will have it too.
We learned that the newest research is divided between looking for a prevention and looking for a cure and scientists all over the world are working on new drugs. We gathered information on the newest research breakthroughs. Now we're ready to share. We hope you learn something new too.
---
Gretchen Heuring | ElderThink | 10.29.10
Take a look at our new gift pages. There are suggestions and stories and links to the gift items. Besides that, each of our advertisors has provided us with links to choices we think are just right for this year.
Our own ElderThinker and Senior Writer, Ella Traver have written some touching stories about gifting. There are pages for toddlers, children, tweens and teens along with some for mom and dad, and of course for Elders. You might just be able to get your shopping done without leaving your chair!
---
Gretchen Heuring | ElderThink
Loss is part of growing older. We lose the youthful appearance that is so highly prized by our culture, we lose some of the experiences we have enjoyed such as athletics or driving a car, and we lose eyesight, hearing, and feeling well. The greatest losses involve our friends. They may move away to be closer to loved ones or into an assisted living situation. They die.
Gradually, older people find themselves lonely and isolated without so much that has enriched their lives. They often have forgotten how to make friends.
Actually, it's possible to make a new friend anywhere. Even in front of the lettuce in the grocery store. It all begins with a smile and a question. So here are the steps...More/Comment
---
A Special By Gretchen Heuring, Ella Traver, and the ElderThinker
Marie thought the world had ended when she was laid off from her job as a buyer for a furniture store. She loved her job and had worked her way up from the clerk position she took right after college. Then about a month later, her husband, Ben, lost his job when the woolen mill where he worked made some cuts. With two school-age children at home, Marie and Ben were strapped and finally put their house on the market and moved their family in with Marie's retired parents. More/Comment>>