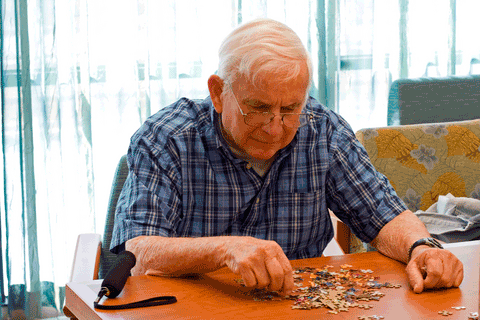 Think about "concentration" and "memory" as two different things like your back and your legs. You need both your back and your legs to be strong so they can work together to lift heavy things. Exercises you would choose for strengthening your back are quite different from those you would choose to develop strong legs.
Concentration means you are focusing on a particular activity or problem. Memory is the ability to remember experiences, information or people. Good concentration really helps memory so improving both is equally important.
Improving Concentration
Most of us have never thought about managing our ability to concentrate but it's possible and actually quite easy. There are three steps.
Empty your mind. If your head is full of all kinds of thoughts and worries, you won't be able to concentrate. You need to get them all out of there first. To start, make a list of everything you need to remember. In a way, you are dumping your thoughts on to a piece of paper. Then sit in a quiet place and just let go until you are thinking about nothing. It might take a little practice but you can do it. It's also a very relaxing practice and you will feel refreshed.
Imagine an object. Choose something like a piece of fruit or the outside of your house. Think about it and hold it in your mind as long as you can. Other images will come creeping in, but keep trying. Like any exercise, you will get better at it.
Visualize an experience. Imagine yourself doing something you need to master. This could be speaking to your friend about a difficult topic, playing tennis, or joining a new group. Imagine yourself as calm and successful with as much detail as you can add. You can improve both relationships and physical activities this way.
Improving Memory
There are three types of brain exercises that scientists recommend for improving your memory.
Break your routine. Step outside your comfort zone a little. This can be a small thing like combing your hair with your "other" hand. (Left if you are right-handed) or it can be more complicated like going to an entirely new grocery store.
"Neurobic" exercise. This is a new type of mental exercise that requires you to use your mody and mind in unusual ways. An example would be showering and getting dressed with your eyes closed.
Learning something new. This is the most challenging and the most rewarding. If the new knowledge is difficult enough, you will actually grow new brain cells. Learn to cook something entirely new, take a class, or truly learn to use your computer in a new way.