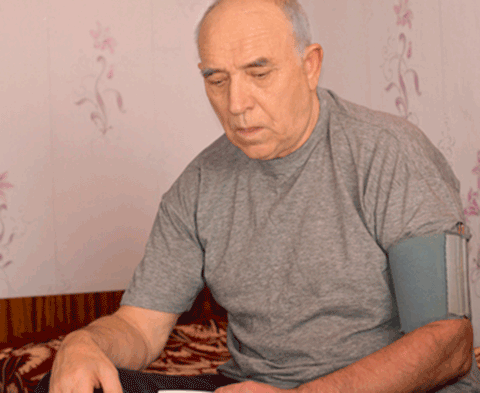 It's called a "disorder" but that doesn't necessarily mean you're in trouble.
Abnormal heart rhythms (also called arrhythmias) are caused by problems with the electrical system that regulates the steady rhythmic beat of the heart. The heartbeat may be too slow or too fast or it may become chaotic. Some are dangerous but others are simply bothersome and are not life threatening. Always best to talk to your doctor just in case.
Slow Rhythm Disorders
Slow Rhythms are more common among older people. The heartbeat may slow down becasue of heart disease or for no known reason at all. The effect can be fatigue, confusion or fainting. The most widely used and successful treatment is a pacemaker.
Fast Rhythm Disorders
A rapid heartbeat or fluttering feeling can mean nothing at all or it can be very serious. It depends on which part of the heart it comes from and should always be checked out with a doctor.
Atrial fibrillation affects quite a few older people and is not dangerous. Sometimes a mild electrical shock is used to get the heart's electrical system behaving properly, but usually Atrial fibrillation can be controlled with medication.
Ventricular arrhythmia could be more serious and sometimes accompanies a heart attack or heart failure. Medications can control this disease and sometimes an internal device is implanted to shock the heart if a dangerous arrhythmia occurs.
Rhythm Risk
The greatest concern about any sort of long-lasting heart rhythm disorder is the possibility of blood clots and stroke. So see a cardiologist if you are worried.
---
From TED Talks, How Meditation Can Help Your Heart
When is the last time you did absolutely nothing for 10 whole minutes? Not texting, talking or even thinking? Mindfulness expert Andy Puddicombe describes the transformative power of doing just that: Refreshing your mind for 10 minutes a day, simply by being mindful and experiencing the present moment. (No need for incense or sitting in uncomfortable positions.) You will be glad you watched this video.