Is High Cholesterol Linked to Alzheimer's?
Gretchen Heuring | ElderThink | 11.14.10
At first we thought high cholesterol might be linked to Alzheimer's Disease but now it looks like we've been wrong about that. How can this happen? Let's take a look at the research.
Over the past decade, there have been several studies that suggest a correlation between high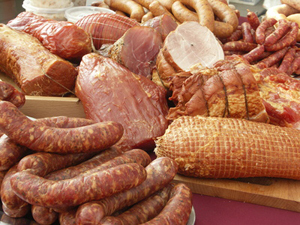 cholesterol in middle age and Alzheimer's. In 2009, researchers reported on a 40-year long study of nearly ten thousand people in northern California. That's a very long study with a lot of subjects considering that medication trials take three to seven years and involve a few hundred people as subjects. The research was conducted by Kaiser Permanente Division of Research and the University of Kuopio, Finland.
This study concluded that total cholesterol in the high range resulted in a 66% increase in Alzheimer's risk and having borderline high cholesterol raised the risk of vascular dementia by 52%.
This year, the results of another large study has revealed something different. This one followed 1462 women for thirty-two years. The researchers concluded that cholesterol levels measured in middle age do not predict Alzheimer's disease in later life.
But this new study revealed another more interesting piece of information. Women whose cholesterol decreased after middle age were twice as likely to develop Alzheimer's. So it might be the change from high cholesterol to low that is the indicator.
Now we have a question. The new study included only women. Could high cholesterol play a different role for men?
The conclusion? We need to manage our cholesterol with care and as we age, and we should watch for a decline in cholesterol especially if we are women.